Locca is a premium boba tea brand that offers high-quality boba tea kits, tapioca pearls, brown sugar syrup, and other toppings. Locca's mission is to bring the fun and refreshing taste of boba tea to your home, making it easy and convenient for you to enjoy this beloved drink anytime you want. With Locca's commitment to using only the freshest and highest-quality ingredients, the brand strives to provide the most authentic and delicious boba tea experience possible. Join the boba tea craze and experience the joy of Locca today!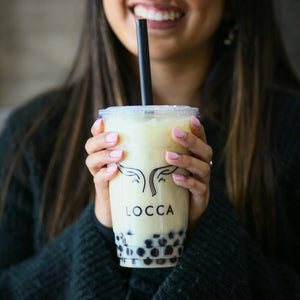 Your boba, your way.
Bring the boba shop home with Locca. Dive into the delightful world of creativity and flavor at our Boba Recipes page. Elevate your boba-making journey with a collection of curated recipes that showcase the versatility of Locca's premium teas and boba pearls. From classic favorites to innovative concoctions, each recipe is a celebration of taste and imagination. Explore, experiment, and sip your way to boba perfection!
Discover Recipes